Giant leaps from small steps.
Creative direction
Brand development
Design
Strategic development
We have recently been helping position our client as the market-leading provider of relevant, non-promotional educational content that helps brokers grow their business.
Through research we conducted we identified what brokers want from a CPD educational content platform and used these insights to inform our branding and technical briefs.
From the beginning, we knew that this brand had to sit outside the stale, cold look of many corporate financial institutions, and create a friendly, motivating platform that people would want to use. We developed a name that speaks of energy, ascending higher and further than before. This was paired with a visual system inspired by the very edge of the earth's atmosphere, paired with an approachable, contemporary word mark.
Translating this brand into the digital space, we saw that professional learning could be transformed into an intuitive, personalised experience, that could track progress and fit seamlessly into financial professional's lives.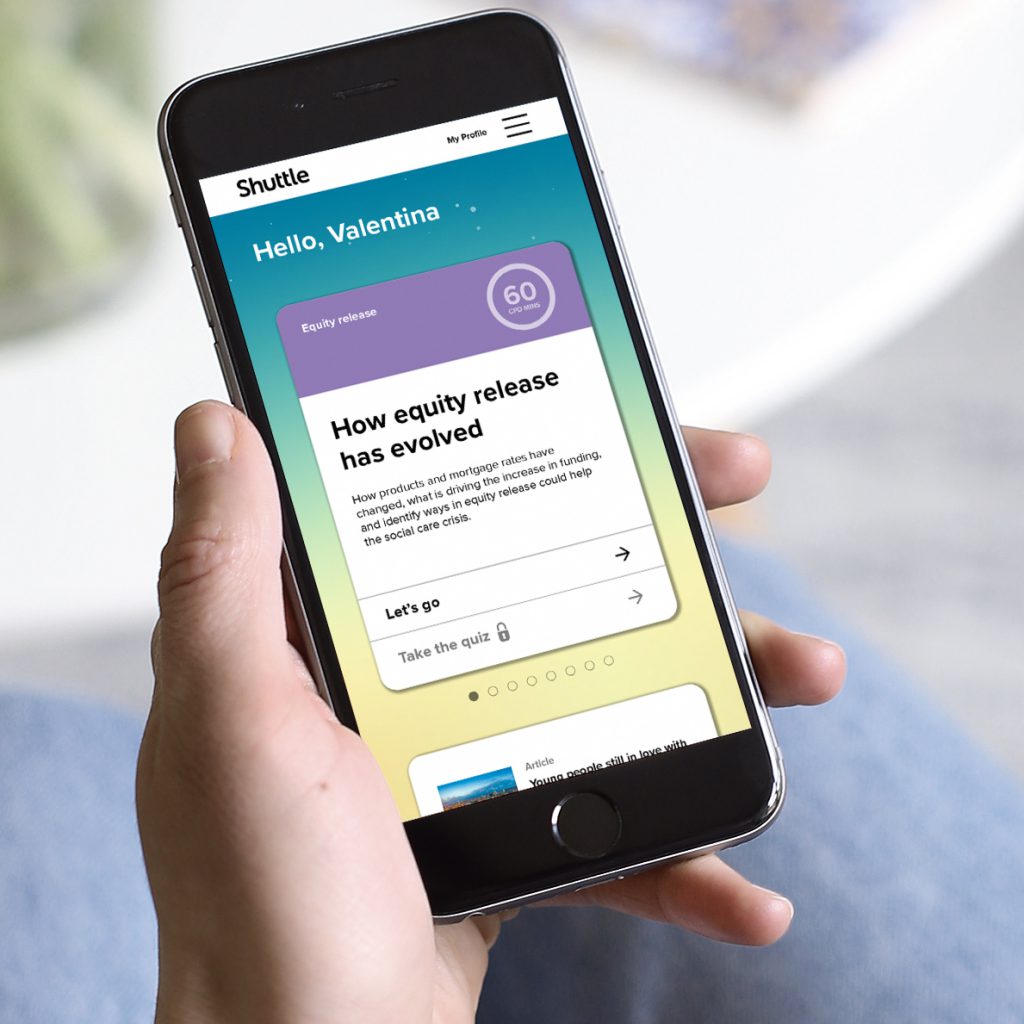 "Having to use multiple different websites for CPD content makes the process really time consuming, it would be great to have different types of content (i.e. video and podcast) all in one place."
Broker research interview, 2020 
Shuttle now has a brand for its platform that's full of energy and ready to go. With a robust strategic framework guiding development from here on in, we look forward to seeing Shuttle take off across all touchpoints.
The republic of brands on the rise
© 2020 Brotherland Ltd. All rights reserved.