Changing a campaign's direction amidst a tragedy.
Campaign strategy
Video editing
Social media planning
Working on a recent brand campaign with Brimstage Brewery presented an unusual and tragic challenge, as the revered artist at the centre of the campaign sadly passed away shortly after filming. Rather than abandon the campaign, we reconsidered how the great man's last masterpiece could be brought to the public.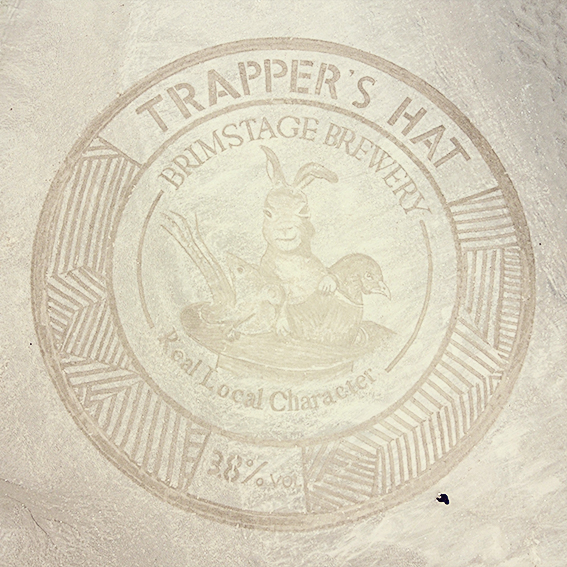 Marc Treanor chosen medium for his art is the coastlines of the UK, carving intricate artworks into the sand on a gigantic scale. For Brimstage Brewery, a huge rendition of their signature beer's badge, Trapper's Hat, was drawn into the sands of Hoylake on the Wirral.
The creation of the artwork was captured on camera, from the ground and the sky to capture the majesty of the piece. From this footage, a special film was put together, to pay tribute to Marc, his work, and what it means to be a true character.
We built a 4-week campaign that not only communicated the brand's value and personality as was originally intended, but that also paid respect to the artist's work and talent. It was a sensitive campaign and ensuring we achieved the right tone was essential. 
Brotherland worked closely with our media partners to produce a social media campaign to bring the story to the public's attention. This drove interest to the film, on a specially created landing page, telling Marc's story, raising awareness of the brewery which currently has a strong local following, and encouraging membership sign up and purchase. 
The republic of brands on the rise
© 2020 Brotherland Ltd. All rights reserved.